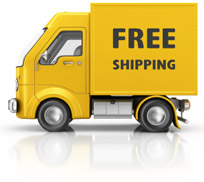 Logic Smoke Delivery Information
Orders are shipped the same day if this was placed before 2:00 pm on Business days if the order was placed after 2:00 pm the order will be shipped out the next business day.
We currently ship via USPS. Orders are shipped out Monday -Thursday 9 am to 4 pm (Eastern time) Fridays 9:00 am to 2:30 pm (Eastern time)
USPS First Class Mail (3-7 days)
Priority Mail (2-3 days)
Express mail (1-2 days)
Free shipping on all orders over $79.99
VAPE MAIL BAN UPDATE!
As of March 27th, 2021, Due to recent Federal Regulations E Cigarette USA® will only be able to ship to the following states:
Arizona, Florida, Idaho, Illinois, Missouri, Montana, Nebraska, Oklahoma.
We are working to rectify the situation so we can continue to serve your vaping needs.
Shipping Coming Soon:

Alabama, Alaska, Arkansas, Connecticut, Connecticut, Delaware, District of Columbia, Georgia, Hawaii, Indiana, Iowa, Kansas, Kentucky, Louisiana, Mississippi, New Hampshire, New Mexico, North Carolina, North Dakota, Ohio, South Carolina, Tennessee, Texas, Virgin Islands, Virginia, Washington, West Virginia, Wisconsin, Wyoming.
Total Vape Ban:
We are unable to process and ship any orders at this time to the following states:
California, Colorado, Maine, Maryland, Massachusetts, Michigan, Minnesota, Nevada, New Jersey, New York, Oregon, Pennsylvania, Rhode Island, South Dakota, Utah, Vermont.
*US law now required an adult signature with all vape product deliveries. The extra charge for adult signature is included in the total price.
Sales Tax: We are required to charge sales tax for select states. Tax rates will be calculated at Check Out and will be based on the ship to address information used for the order. In some cases, sales tax may be applied to shipping costs. These regulations are imposed by both state and local governments.