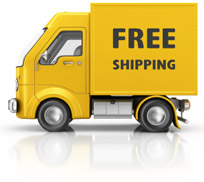 Logic Smoke Delivery Information
Orders are shipped the same day if this was placed before 2:00 pm on Business days if the order was placed after 2:00 pm the order will be shipped out the next business day.
We currently ship via USPS. Orders are shipped out Monday -Thursday 9 am to 4 pm (Eastern time) Fridays 9:00 am to 2:30 pm (Eastern time)
USPS First Class Mail (3-7 days)
Priority Mail (2-3 days)
Express mail (1-2 days)
Free shipping on all orders over $79.99
If we are out of the item you have ordered, someone will contact you with the option of changing the order or place you on backorder and will give you an estimated time on how long before shipment can take place.
For APO/FPO addresses, all orders will be shipped via our Standard Service only (Express shipping is currently not available for APO/FPO addresses).
In order to protect our customers' privacy, we will no longer be able to ship merchandise to a separate address from the billing address on orders over $49.99. The billing address AND shipping address MUST match in order for us to ship an order over $49.99. The only exception to this will be shipping to APO/FPO addresses; however, the billing information MUST match the credit card being used to make the purchase. Any information that does not match will cause a delay in shipment or possible cancellation of the order.
Once an order is shipped, logicsmoke.com has no responsibility in case a package is lost, stolen or damaged.
International Shipping:
USPS International Shipping - Most orders can take 5 to 15 business days after processing and shipment. Please note that customs processing can sometimes increase delivery times and is out of our control.
International Shipping orders do not qualify for our free shipping offer. We will fulfill your order through USPS International shipping services and when your order ships you will receive a tracking number sent to the email address on your order. USPS tracking will only track within the United States. It will not track worldwide.
Please remember you are ordering at your own risk, we cannot be responsible for lost packages or misdeliveries by your local post office or actions taken by your local customs office.
Import Taxes & Duties:
Please note that your order may be subject to import duties, taxes, tariffs, or customs charges, once your package reaches your country. These fees are not included in your shipping costs. Any and all import taxes and customs duties are the responsibility of the customer. Duties and taxes levied by your country are beyond our control. We urge our customers to check with your local customs agency to see what kind of import duties are levied by the Country your shipping to.
Any packages refused by international customers for tax liability will receive full credit card refund MINUS shipping fees when items are returned to Logic Smoke. No refunds will be made until items are returned to Logic Smoke. If packages need to be shipped, additional shipping charges will also apply.